Florence, Kentucky
Free Rehab Centers
Home
»
Kentucky Free Rehab Centers
» Florence
Free Alcohol, Drug and other Rehab resources in Florence, Kentucky.

We help people take the first steps toward getting help for their drug and alcohol usage and having drug-free lifestyles. To contact an alcohol/drug abuse counselor, please call 1-800-780-2294

Finding hard to locate resources for assistance with alcohol, drug and other rehab related problems is what FreeRehabCenters.com is all about. We scoured thousands of government and non profit resources to find the most affordable, free, and sliding scale resources. View our listings below.
---
Search Results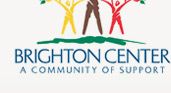 375 Weaver Road
Florence, KY - 41042
(859) 292-5482
The Brighton Center is a 24 hour residential program with an average length of stay being 9 months. Must be 18 years or older woman. Median income is 50% or below area median income. Homeless Women. Services include: Alcohol Abuse Education/Prevention for Women, Residential Substance Abuse Treat See more
Website
---
Area Treatment Centers
Due to the small number of rehab options in Florence we have listed some area listings below. All are within 30 miles of Florence.
3629 Church Street
Latonia, KY -
(859) 581-8974
Substance abuse treatment is available for adolescents and adults. Screening inventories and thorough assessments are the first steps in a comprehensive approach that includes education and treatment. SAT services are offered on site and in schools, which educate participants in the disease concept of chemical dependency and offer strategies to lessen substance abuse and maintain sobriety.... See more
Rehab Center Location: 8.46 miles from Florence

Website
---
682 Hawthorne Avenue
Cincinnati, OH - 45205
(513) 921-1613
Treatment Center for men. Services include: Ex-Offender Counseling for Men, Gambling Counseling/Treatment for Men, Relapse Prevention Programs for Men, Residential Substance Abuse Treatment Facilities for Men, Substance Abuse Drop In Services for Men, Transitional Residential Substance Abuse Services for Men. Costs: Low cost affordable sliding scale treatment.... See more
Rehab Center Location: 8.76 miles from Florence

Website
---
1629 Madison Avenue
Covington, KY - 41011
(859) 491-2090
Location services description: Substance abuse treatment, Halfway house. Treatment received at location: Residential long-term treatment (more than 30 days), Outpatient Types of patients treated: Women, Residential beds for clients\' children... See more
Rehab Center Location: 9.04 miles from Florence

Website
---
808 Scott Street
Covington, KY - 41011
(859) 431-2531
Provides an affordable recovery treatment center. Our services are available to Kentucky residents and to homeless individuals, regardless of their ability to pay for services.All of our substance abuse treatment programs share a common foundation consisting of:Abstinence – We believe abstinence from substance is necessary for recovery to take place. Clients are ex... See more
Rehab Center Location: 9.50 miles from Florence

Website
---
722 Scott Boulevard
Covington, KY - 41011
(859) 431-1888
Intensive outpatient programs meet many times during the week for a six-month period. Program components include family therapy, drug and alcohol education, AA meetings etc. Kenton County referrals are accepted from Kenton County drug court. Contact Hours: Monday - Friday, 8:30 a.m... See more
Rehab Center Location: 9.53 miles from Florence

Website
---