Bossier City, Louisiana
Free Rehab Centers
Home
»
Louisiana Free Rehab Centers
» Bossier City
Free Alcohol, Drug and other Rehab resources in Bossier City, Louisiana.

We help people take the first steps toward getting help for their drug and alcohol usage and having drug-free lifestyles. To contact an alcohol/drug abuse counselor, please call 1-800-780-2294

Finding hard to locate resources for assistance with alcohol, drug and other rehab related problems is what FreeRehabCenters.com is all about. We scoured thousands of government and non profit resources to find the most affordable, free, and sliding scale resources. View our listings below.
---
Search Results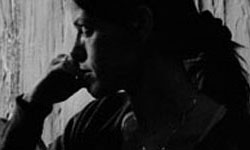 1525 Fullilove Drive
Bossier City, LA - 71112
(318) 747-1211
The Cavanaugh Treatment Center is a 70 bed licensed treatment center that provides substance abuse treatment for adolescents and adult women with children who are allowed to remain with their mother during her treatment.The Cavanaugh Treatment Center offers:The Adolescent Inpatient Program - a 20 be See more
Website
---
Area Treatment Centers
Due to the small number of rehab options in Bossier City we have listed some area listings below. All are within 30 miles of Bossier City.
1006 Highland Ave.
Shreveport, LA - 71101
(318) 678-7500
200 bed psychiatric and chemical dependency facility for children, adolescents, and adults.... See more
Rehab Center Location: 2.97 miles from Bossier City

---
527 Crockett Street
Shreveport, LA - 71101
(318) 222-1767
Location services description: Substance abuse treatment. Treatment received at location: Residential long-term treatment (more than 30 days) Types of patients treated: Women, Men... See more
Rehab Center Location: 3.37 miles from Bossier City

---
864 Olive Street
Shreveport, LA - 71104
(318) 222-0759
Location services description: Substance abuse treatment. Treatment received at location: Outpatient Types of patients treated: DUI/DWI offenders... See more
Rehab Center Location: 3.73 miles from Bossier City

Website
---
6005 Financial Plaza, Suite 2
Shreveport, LA - 71129
(318) 632-2040
Services include outpatient counseling services for all addictive disorders, including gambling, adjustment counseling, marital conflict counseling, and drug screens.... See more
Rehab Center Location: 10.81 miles from Bossier City

---