Glen Burnie, Maryland
Free Rehab Centers
Home
»
Maryland Free Rehab Centers
» Glen Burnie
Free Alcohol, Drug and other Rehab resources in Glen Burnie, Maryland.

We help people take the first steps toward getting help for their drug and alcohol usage and having drug-free lifestyles. To contact an alcohol/drug abuse counselor, please call 1-800-780-2294

Finding hard to locate resources for assistance with alcohol, drug and other rehab related problems is what FreeRehabCenters.com is all about. We scoured thousands of government and non profit resources to find the most affordable, free, and sliding scale resources. View our listings below.
---
Search Results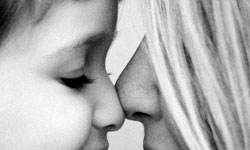 122 Langley Road North, Suite B
Glen Burnie, MD - 21060
(410) 222-0100
The Department of Health offers a variety of services for County residents dealing with drug or alcohol addictions. - Adult Drug Treatment and Services - Substance Abuse Treatment Services Anne Arundel County has a network of private substance abuse treatment providers who participate with the See more
Website
---
Area Treatment Centers
Due to the small number of rehab options in Glen Burnie we have listed some area listings below. All are within 30 miles of Glen Burnie.
140 West West Street
Baltimore, MD - 21230
410-752-5917
Because typical institutional treatment programs last for only 28 days, most participants relapse after leaving. At The Baltimore Station, we have the knowledge and real-life experience to know it takes months of living in a highly-structured, therapeutic environment to learn and practice a new way of living. And this program works. At least 65% of the men who stay in our program for one m... See more
Rehab Center Location: 7.84 miles from Glen Burnie

Website
---
630 West Fayette Street, Room 108
Baltimore, MD - 21201
(410) 706-1144
Location services description: Substance abuse treatment, Buprenorphine Services. Treatment received at location: Outpatient Types of patients treated: Persons with HIV/AIDS, DUI/DWI offenders, Criminal justice clients... See more
Rehab Center Location: 8.83 miles from Glen Burnie

Website
---
630 West Fayette Street, Suite 1135-A
Baltimore, MD - 21201
(410) 837-3313
Location services description: Substance abuse treatment, Detoxification, Methadone Maintenance, Methadone Detoxification. Treatment received at location: Outpatient Types of patients treated: Persons with co-occurring mental and substance abuse disorders, Gays and Lesbians, Seniors/older adults, Women, Men, Criminal justice clients... See more
Rehab Center Location: 8.83 miles from Glen Burnie

---
630 West Fayette Street, 1st Floor
Baltimore, MD - 21201
(410) 328-0126
Location services description: Substance abuse treatment, Buprenorphine Services. Treatment received at location: Outpatient Types of patients treated: Persons with co-occurring mental and substance abuse disorders, Women, Men... See more
Rehab Center Location: 8.83 miles from Glen Burnie

---
2401 West Baltimore Street
Baltimore, MD - 21223
(410) 945-7706
Location services description: Substance abuse treatment, Methadone Maintenance, Buprenorphine Services. Treatment received at location: Outpatient Types of patients treated: Persons with HIV/AIDS, Women, Men... See more
Rehab Center Location: 8.87 miles from Glen Burnie

Website
---