Potsdam, New York
Free Rehab Centers
Home
»
New York Free Rehab Centers
» Potsdam
Free Alcohol, Drug and other Rehab resources in Potsdam, New York.

We help people take the first steps toward getting help for their drug and alcohol usage and having drug-free lifestyles. To contact an alcohol/drug abuse counselor, please call 1-800-780-2294

Finding hard to locate resources for assistance with alcohol, drug and other rehab related problems is what FreeRehabCenters.com is all about. We scoured thousands of government and non profit resources to find the most affordable, free, and sliding scale resources. View our listings below.
---
Search Results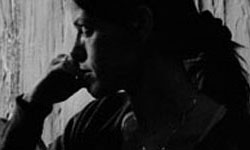 50 Leroy Street
Potsdam, NY - 13676
315-265-3300
Provides a comprehensive inpatient and outpatient alcohol and drug treatment program, including detox. This service is for Adults, age 18 and up, struggling with alcohol or drug addiction. Fees are charged but Medicaid and most private insurances cover fees. Contact for full details. See more
Website
---
Area Treatment Centers
Due to the small number of rehab options in Potsdam we have listed some area listings below. All are within 30 miles of Potsdam.
80 State Highway 310, Suite 1
Canton, NY - 13617
(315) 386-2189
Location services description: Substance abuse treatment. Treatment received at location: Outpatient Types of patients treated:... See more
Rehab Center Location: 10.20 miles from Potsdam

Website
---
County Route 43, Box 100
Massena, NY - 13662
(315) 764-9700
Location services description: Substance abuse treatment, Detoxification. Treatment received at location: Residential short-term treatment (30 days or less), Residential long-term treatment (more than 30 days) Types of patients treated: Adolescents, Persons with co-occurring mental and substance abuse disorders... See more
Rehab Center Location: 19.17 miles from Potsdam

Website
---