Aiken, South Carolina
Free Rehab Centers
Home
»
South Carolina Free Rehab Centers
» Aiken
Free Alcohol, Drug and other Rehab resources in Aiken, South Carolina.

We help people take the first steps toward getting help for their drug and alcohol usage and having drug-free lifestyles. To contact an alcohol/drug abuse counselor, please call 1-800-780-2294

Finding hard to locate resources for assistance with alcohol, drug and other rehab related problems is what FreeRehabCenters.com is all about. We scoured thousands of government and non profit resources to find the most affordable, free, and sliding scale resources. View our listings below.
---
Search Results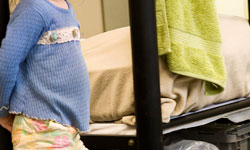 1105 Gregg Highway
Aiken, SC - 29801
(803) 649-1900
Location services description: Substance abuse treatment. Treatment received at location: Outpatient Types of patients treated: Adolescents, Women, DUI/DWI offenders, Criminal justice clients See more
Website
---
Area Treatment Centers
Due to the small number of rehab options in Aiken we have listed some area listings below. All are within 30 miles of Aiken.
525 Ellis Street
Augusta, GA - 30901
(706) 722-3855
Methadone maintenance and detoxification Individual, group and family counseling Supervised medication dosing... See more
Rehab Center Location: 14.80 miles from Aiken

---
402 Walker St.
Augusta, GA - 30901
(706) 722-3060
Halfway house Drug Testing Individual therapy Males Only... See more
Rehab Center Location: 14.82 miles from Aiken

---
1331 Greene Street
Augusta, GA - 30901
(706) 722-2899
DUI or Risk Reduction Course Defensive Driving Course levels I and II Clinical Evaluations - Substance abuse treatment Certified addiction counselors on staff that specialize in alcohol and drug addiction, anger management, family counseling, victim assistance... See more
Rehab Center Location: 15.59 miles from Aiken

Email
Website
---
1355 Independance Drive
Augusta, GA - 30901
(706) 724-7746
Provides comprehensive inpatient and outpatient rehabilitation programs for adults recovering from stroke, chronic pain, and head, spinal or orthopedic injuriesContact financial counselor at hospital for more information regarding Indigent care fund... See more
Rehab Center Location: 15.80 miles from Aiken

Email
---
1739 Fenwick
Augusta, GA - 30904
(706) 737-0242
Provides addiction recovery services. Call for more details. ... See more
Rehab Center Location: 16.61 miles from Aiken

Website
---