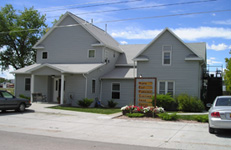 Description
Shortterm Treatment & Detox Center.Payment Assistance Available:Sliding fee scale, based on income.Services:Social Setting DetoxificationShort Term Residential8 Short Term Residential beds.Aftercare ServicesReferral/RecommendationsAlcohol and Drug EvaluationsIn-House AA MeetingIn-House NA MeetingRelapse Prevention GroupRequirements:Must have a current drug and alcohol evaluation.A client will not be admitted into the short term residential program if they are under the influence of alcohol or drugs. Client must have been clean and sober for at least three days and have a GAF of 50 or less. If a client is currently maintaining abstinence, living in a safe environment, and not a high risk for relapse, they may be deemed inappropriate for this level of care. If a client presents to treatment having used any mind or mood altering substance within the last 3 days, they may not be admitted into STR and will be required to obtain medical clearance for detox before being admitted to the detox program. If a client chooses not to get medical clearance for detox, they will have the option of being placed back on the waiting list. A client may be admitted to the detox only at the discretion of the Clinical Director or counseling staff. The drug of choice, withdrawal symptoms, vital signs, urinalysis, and client behavior will be considered in the decision of approval for admission for the client.If on medications, you must bring a 45 day supply of all medications. Admission will be denied if you do not present with a 45 day supply of medication. All prescribed medications must be current/valid prescriptions and be in a clearly labeled prescription container. If you have samples from the doctor, they will need a letter from the doctor stating that you are to take the medication and how you are to take it.Client must provide own transportation to and from NEPSAC.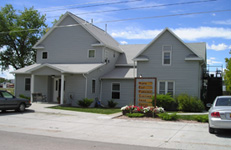 Is this treatment center really free?
Most of the listings on this website are free; however, we decided it would also be helpful for our visitors to see sliding scale treatment centers and low cost rehab centers for low income persons.