Ellijay, Georgia
Free Rehab Centers
Home
»
Georgia Free Rehab Centers
» Ellijay
Free Alcohol, Drug and other Rehab resources in Ellijay, Georgia.

We help people take the first steps toward getting help for their drug and alcohol usage and having drug-free lifestyles. To contact an alcohol/drug abuse counselor, please call 1-800-780-2294

Finding hard to locate resources for assistance with alcohol, drug and other rehab related problems is what FreeRehabCenters.com is all about. We scoured thousands of government and non profit resources to find the most affordable, free, and sliding scale resources. View our listings below.
---
Search Results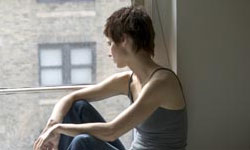 18090 Highway 515 North
Ellijay, GA - 30540
(800) 715-4225
Outpatient counseling Substance abuse counseling Day services P.A.C.T. Psychiatric Evaluations and treatment See more
---
Area Treatment Centers
Due to the small number of rehab options in Ellijay we have listed some area listings below. All are within 30 miles of Ellijay.
4100 E. First St.
Blue Ridge, GA - 30513
(706) 632-3123
Meetings held on Monday, Thursday, 8PM. Friday 7pm Meetings also held at: The Senior Citizens Center on West Second Street on Monday at Noon and Wednesday at 8PM. Alcohol treatment. ... See more
Rehab Center Location: 15.32 miles from Ellijay

---
601 North 3rd Avenue
Chatsworth, GA - 30705
(800) 715-4225
Individual and group counseling through 17 Substance abuse counseling Family Counseling Physician Assessment... See more
Rehab Center Location: 21.81 miles from Ellijay

Email
---
32 Jack Heard Road
Dawsonville, GA - 30534
(706) 265-4357
Outpatient Aftercare. Alcohol Treatment; Alcohol/ Drug Trmt; Drug Treatment; Dual Diagnosis; Emergency Mental Health; Mental Health Centers; Mental Health Evaluations; Outpatient Mental Health Svcs; Outpatient Sub Abuse services. ... See more
Rehab Center Location: 24.23 miles from Ellijay

Email
---