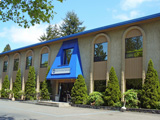 Mission Statement
The mission of Center for Human Services is to strengthen the community through counseling, education, and support to children, youth, adults, and families.
Description
Office hours: Mondays through Fridays 9:00 AM to 5:00 PM. Their Substance Abuse Department is dedicated to providing holistic treatment services for individuals who are harmfully involved with alcohol and/or other drugs. The substance abuse department's mission is to reduce/eliminate substance abuse from the lives of their participants and their families. To fulfill this mission they offer prevention, intervention, and treatment services for youth and adults. Certified by Washington State, the Substance Abuse Department provides all services using evidence-based and innovative practices, many of which are nationally recognized. CARF accredited Assessment & Referral, Outpatient, Intensive Outpatient, and Court programs. Prevention Provided in collaboration with local middle and high school students. Their prevention programs use evidence-based practices in school-based settings to educate, raise awareness, and reduce student risk for alcohol, tobacco and other substance use and abuse. Partners in Prevention ( PIP) A county-wide substance abuse innovative prevention practice that aims to increase protective factors against substance abuse for youth and address risk factors that they may face. Intervention Provided in collaboration with local middle and high school students, intervention services are individualized and provided in a school setting. Intervention Specialists work closely with treatment providers and schools to increase awareness, reduce use, improve academic and social success, and provide education, referral, and support to students and their families. Examples of Intervention Groups include Affected Others, Recovery, ATOD awareness. Education Alcohol, Tobacco, and Other Drug education (ATOD) Basic education for youth and their parents/guardians in the Northshore school district. This class does not meet requirements for court mandated education. Alcohol Drug Information School (ADIS)* Conducted once a month for clients requiring alcohol, tobacco and other drug education. This class is state recognized and meets requirements for court mandated education. Facilitated by a CDP on a designated Saturday from 9:00 AM - 6:00 PM.*Pre-payment and registration is required. Call 206-362-7282 for more details and to register. Assessment Their certified staff utilize the nationally recognized, evidence-based assessment tool, Global Assessment of Individual Needs (GAIN), with both youth and adults.Their evaluations meet the requirements for court-mandated DUI/DWI assessments. Treatment Treatment is available for adults, youth, co-occurring individuals, high risk youth, and young adult populations. CHS offers Outpatient (OP), Intensive Outpatient (IOP), and Abuse level treatments. Placement into treatment programs is based on nationally recognized American Society of Addiction Medicine (ASAM) criteria. Treatment programs consist of groups, individual sessions, family sessions, family groups, and case management. Specialized treatment offerings: Drug Court Co-Occurring High-risk Youth Young Adults Wraparound Wraparound is a proven, effective approach to developing and coordinating care plans that build on the strengths of the child, youth, and family. It is a process, not a service or program. Referrals are made through King County Wraparound Program Specialist. Fees The Center for Human Services is committed to providing affordable services to youth, adults, and their families. They accept several different forms of payment. MedicaidMedicaid, which is a state health benefit. Also known as ProviderOne or medical coupons. Private Insurance Group Health Cooperative, where plan covers services. Pre-authorization for services is required. Sliding-fee Scale Low cost services available based on income and household size. Initial Assessment $100 – $250 Assessment costs are based on income and household size. There is cost for assessment with certain forms of ProviderOne coverage. ADIS class $75 Prepayment and pre-registration required. Funding for their services comes from Medicaid, King County, Snohomish County, United Ways of King and Snohomish Counties, the Cities of Shoreline and Lake Forest Park, City of Kenmore, City of Kirkland, Verdant Health Commission and private donors.
Hours:
Monday

9:00 AM - 5:00 PM

Tuesday

9:00 AM - 5:00 PM

Wednesday

9:00 AM - 5:00 PM

Thursday

9:00 AM - 5:00 PM

Friday

9:00 AM - 5:00 PM

Saturday

closed

Sunday

closed
Insurances: Medicaid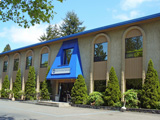 Is this treatment center really free?
Most of the listings on this website are free; however, we decided it would also be helpful for our visitors to see sliding scale treatment centers and low cost rehab centers for low income persons.