Tybee Island, Georgia
Free Rehab Centers
Home
»
Georgia Free Rehab Centers
» Tybee Island
Free Alcohol, Drug and other Rehab resources in Tybee Island, Georgia.

We help people take the first steps toward getting help for their drug and alcohol usage and having drug-free lifestyles. To contact an alcohol/drug abuse counselor, please call 1-800-780-2294

Finding hard to locate resources for assistance with alcohol, drug and other rehab related problems is what FreeRehabCenters.com is all about. We scoured thousands of government and non profit resources to find the most affordable, free, and sliding scale resources. View our listings below.
---
Search Results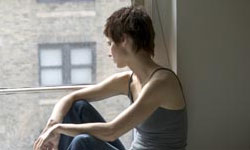 P.O. Box 2711
Tybee Island, GA - 31328
(706) 878-1463
Residential treatment. 12 step program Group therapy, community meetings. Seeks highly motivated people Accepts men only See more
---
Area Treatment Centers
Due to the small number of rehab options in Tybee Island we have listed some area listings below. All are within 30 miles of Tybee Island.
2101 E 65th St
Savannah, GA - 31404
(912) 663-6114
Substance Abuse Ministry's Inc (S.A.M's) has spiritual support groups for substance abusers and their families. we met every Tuesday night at 7pm. Substance abuse can be anything it is not just for drug addict or alcohol it is for anyone who's life's has become unmanageable or who can't seem to get their life together. Healing is about families you can't just help one person it has to be ... See more
Rehab Center Location: 13.91 miles from Tybee Island

---
1000 East Victory Drive
Savannah, GA - 31405
(912) 234-7000
SERVICE DESCRIPTION: A residential drug and alcohol treatment program,(eight to ten months),Christian based.... See more
Rehab Center Location: 14.49 miles from Tybee Island

Email
---
835 E 65th St, suite 102
Savannah, GA - 31405
(912) 355-1440
We provide a comprehensive array of cost-effective services including: detoxification, individual and family counseling, relapse prevention, dual diagnosis treatment, evening and morning outpatient programs, day treatment, and a residential program.Transitional housing. 16 units. Males only, must have insurance!! Must be referred by either SABHC (Substance Abuse Behavioral ... See more
Rehab Center Location: 14.76 miles from Tybee Island

Email
Website
---
1150 Cornell Avenue
Savannah, GA - 31406
(912) 354-3911
* Free Assessments.* psychiatric and behavior treatment programs for children & adolescents * Long term Intensive Residential Treatment for children and adolescents ages 5-17... See more
Rehab Center Location: 14.80 miles from Tybee Island

Email
---
515 E 63rd Street
Savannah, GA - 31405
(912) 790-6527
Services offered:SUBSTANCE ABUSE* Intensive Outpatient Program* Individual, Group, & Family Counseling* Case Management* Behavioral Health Assessment* Nurse Assessment & Care* Psychiatric Evaluation & TreatmentMENTAL HEALTH* Psychiatric Evaluation & Treatment* Savannah/Chatham School Based Programs* Individual, Group, & Family Counseling* Community Support Individual* Behavioral Health Assessment*... See more
Rehab Center Location: 14.88 miles from Tybee Island

Email
Website
---