Pickens, South Carolina
Free Rehab Centers
Home
»
South Carolina Free Rehab Centers
» Pickens
Free Alcohol, Drug and other Rehab resources in Pickens, South Carolina.

We help people take the first steps toward getting help for their drug and alcohol usage and having drug-free lifestyles. To contact an alcohol/drug abuse counselor, please call 1-800-780-2294

Finding hard to locate resources for assistance with alcohol, drug and other rehab related problems is what FreeRehabCenters.com is all about. We scoured thousands of government and non profit resources to find the most affordable, free, and sliding scale resources. View our listings below.
---
Search Results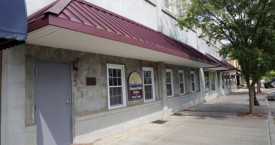 309 East Main Street
Pickens, SC - 29671
(864) 898-5800
Location services description: Substance abuse treatment, Detoxification, Buprenorphine Services. Treatment received at location: Outpatient Types of patients treated: Adolescents, Persons with co-occurring mental and substance abuse disorders, Women, Men, DUI/DWI offenders.Behavioral Health Service See more
Website
---
Area Treatment Centers
Due to the small number of rehab options in Pickens we have listed some area listings below. All are within 30 miles of Pickens.
3799 Old Easley Bridge Road
Greenville, SC - 29611
(864) 239-6323
Location services description: Substance abuse treatment. Treatment received at location: Residential short-term treatment (30 days or less) Types of patients treated: Women, Men.Holmesview Center, SCVRD's residential substance-abuse treatment center is dedicated to helping individuals regain their lives and achieve successful competitive employment. Holmesview Center is staf... See more
Rehab Center Location: 15.15 miles from Pickens

Website
---
516 4th Ave.
Greenville, SC - 29609
864-232-5874
Substance abuse treatment center for homeless women and families.... See more
Rehab Center Location: 17.77 miles from Pickens

---
6 Dunean Street
Greenville, SC - 29602
(864) 467-3751
Location services description: Substance abuse treatment. Treatment received at location: Residential short-term treatment (30 days or less) Types of patients treated: Women, Residential beds for clients\' children.Serenity Place is a residential treatment center for pregnant women, young mothers, and their preschool-age children. At Serenity Place, space is available for 16 women with... See more
Rehab Center Location: 17.79 miles from Pickens

Website
---
19 Graves Dr
Greenville, SC - 29609
864-242-2166
Substance abuse treatment for homeless and/or low income women in early recovery from substance abuse, alcohol and other drug dependency. Licensed by DHEC as a residential care facility; assists women with treatment for their substanceabuse condition. Offers case management, individual and group counseling, education and life skill classes, and transportation to residents.Must be 18... See more
Rehab Center Location: 18.85 miles from Pickens

---
1400 Cleveland Street
Greenville, SC - 29607
(864) 467-3790
The Phoenix Center accepts private insurance, VISA, MasterCard, Medicaid. Payment plans are available and no one is denied services due to the inability to pay. The Phoenix Center is accredited by the Council on Accreditation of Rehabilitation Facilities, and the Department of Health and Environmental Control. Mission: To assist the citizens of Greenville County ... See more
Rehab Center Location: 20.66 miles from Pickens

Website
---