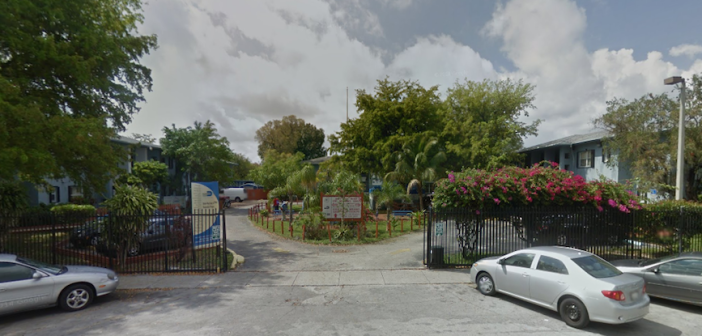 Better Way offers a full continuum of care affording an optimized opportunity to get clean and sober and to enjoy long-term recovery. Better Way of Miami, Inc., a 501(c)(3) non-profit health care facility, has provided one of the most effective long term treatment programs in the southeast for those seeking a real answer to their drug and alcohol addictions. Better Way is proud to be a vital and integral part of the developing systems of care for the homeless, the addicted, the dually diagnosed and the HIV Positive in Miami-Dade County.
Our mission is to provide shelter, residential care, treatment, housing and services on a continuum, to indigent, homeless and addicted/dually diagnosed persons, their families and supporters, in order to maximize their chances for a productive, healthy and fulfilling life in recovery.
Residential Treatment Program
Social and recreational activities teach clients to have fun without the use of chemicals. Vocational staff provide vocational assessments and assist clients to prepare for the world of work as well as to explore the need for training or education for improved employ-ability skills. Full day programs are structured to support and educate the client as they begin the process of change.
To advance clients must accomplish the following:
They must accomplish a prescribed percentage of their treatment plan goals.
They must remain drug and alcohol free.
They must be involved in 12 Step recovery activities.
They must demonstrate readiness for employment, and a more independent living situation.
They must develop a plan for continuing treatment and housing which must be approved by the treatment team.
Capacity: 55
Average Length of Stay: 61 days


Day/Night Program
The program consists of twenty hours per week of group sessions, individual sessions, family sessions, and other structured therapeutic activities. Seminars and lectures help clients with recovery skills such as assertiveness training, money management, parenting, leisure activities, communication, social skills, healthy relationships, HIV prevention, daily living skills, job placement, and more.

This program assures that clients develop and array of independent community resources and a network of 12 Step support in the community. Ongoing educational possibilities are pursued as a means of greater earning power and job satisfaction. Clients in this program get a chance to "test out" their newly learned skills every day in their work, school, and living environments and assess and discuss the results with peers and staff. Thus making this a very potent laboratory for positive change.

Advancement to regular Outpatient treatment is dependent on accomplishing the following:

Accomplishment of a proscribed percentage of their treatment plan goals.
Continued abstinence from drugs and alcohol.
Establishment of a sound recovery and resource network.
Readiness for more independent living in the larger community.
Development of a realistic plan for continuing treatment and "life after discharge", which must be approved by the treatment team.

Capacity: 55

Average Length of Stay: 3-5 months

Outpatient Program

Better Way of Miami offers a flexible, multi-level program for individuals who do not require, or have completed detoxification, residential treatment, or other type of day treatment. Our group sessions are offered on Tuesday and Thursday evenings, and Saturday mornings, making treatment an excellent choice for those who work and have families. We also provide family educational groups, which provide education and support to the loved ones of persons in treatment.
Outpatient treatment gives the individual an opportunity to interact in a real world environment while benefiting from a peer-oriented, structures therapeutic program. Progress is assessed regularly by credentialed, highly experienced clinicians who develop individualized treatment plans with each person.
Graduates from the Outpatient program are welcome in our Alumni Association. These groups offer ongoing Recovery support.
Drug and Alcohol Testing
Better Way of Miami offers drug and alcohol screening and specimen collection for individuals as well as workplace testing in the community. Through the cost-effective screening methods, the Agency is able to offer the community simple and fast results. Chain of custody is always maintained and documents/reports are prepared by a licensed counselor and/or medical personnel as required by the court.
Methods of drug and alcohol testing and specimen collection include panel testing (urinalysis) and Breath Alcohol Testing (BAT). All urine drug screenings are lab-based.
*Special pricing is available for persons referred from Drug Court.
Individual Counseling
Individual counseling provides a one-on-one atmosphere to individuals seeking guidance in their personal lives. The confidential and supportive environment helps people to feel comfortable enough to disclose their problems so that they may obtain the skills necessary to resolve or work through their issues. Although counseling cannot 'cure', it will give the individual the skills and abilities needed to work through and cope with their current situations.
Individual counseling can be used to help with many issues such as drug depression, anxiety, self-esteem issues, stress and much more. The counselor will explore the individual's feelings, concerns, and behaviors in order to help them acquire the skills necessary to resolve their personal issues.
Individual counseling can give a person the tools they need to better their lives, accomplish their goals, and help them better understand themselves by exploring where they've been, and where they're going.
Marital/Couples Counseling
Marital/Couples Counseling provides a comfortable and safe environment for couples, married or not, seeking guidance in their relationships. Counseling also aids couples in conquering present difficulties as well as help the couple understand one another prior to marriage. Counseling may also provide the couple to better effectively communicate with one another.
Couples counseling is not limited to married persons. Better Way of Miami is open to all couples seeking counseling.
Employee Assistance Program (EAP)
Employee assistance is not restricted to one particular treatment for employees. Employees may need assistance for drug and alcohol abuse, individual difficulties, marital or couples issues, family issues, and any other problem which hinders the employee's performance at work.
Better Way of Miami offers drug and alcohol testing and treatment – group and individual sessions available, individual and marital/couples/family counseling, anger management, and an array of education groups to aid the employee(s) in learning and understanding their current issues, how to cope with or resolve their issues, and successfully return to their place of employment.
Educational Groups
Better Way of Miami offers informative, educational groups to the community to include:
Impulse control (8-hour course). This course may be ordered by the court for those who have been charged with a misdemeanor, such as petty theft. All reports to the court shall be rendered in a timely manner.
Drug Awareness and Education (4-hour course)
The educational courses provided to the community are set to enhance the education of our local community.
Vocational Rehabilitation
Do you need assistance in resume building or job placement? Are you constantly attending job fairs, standing in line for hours with no call backs? Better Way of Miami offers vocational rehabilitation to those in need of help in researching and enrolling in school or job placement. For a flat rate fee per service, Better Way offers a very affordable way of 'getting back on your feet' or returning to school.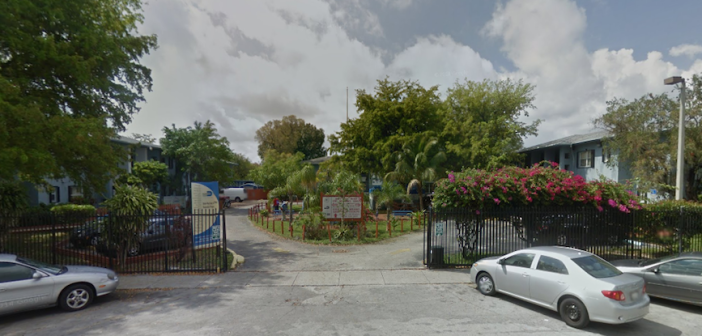 Is this treatment center really free?
Most of the listings on this website are free; however, we decided it would also be helpful for our visitors to see sliding scale treatment centers and low cost rehab centers for low income persons.