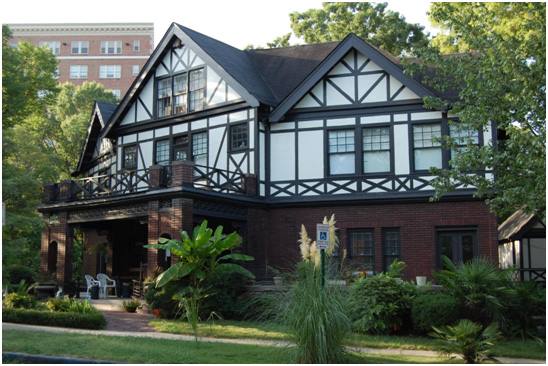 The treatment program at St Anne's Home is designed to provide residential rehabilitation services to female clients in a calm and peaceful setting. The program works with clients (age 19 or older) recovering from chemical dependency, preparing them to begin a new life physically, mentally, emotionally, vocationally, and spiritually, in an atmosphere of caring, and acceptance.

St Anne's Home offers the following counseling programs -

Family Counseling - Alcohol and drug addiction are both considered "family" diseases, and family involvement can often be very helpful in combating the addiction. Each family situation is, however, very different, and the best way to approach family involvement is different for each family. St Anne's has counselors who are trained to work with drug and alcohol addicted clients and their families in private, non-confrontational, and honest discussions, all focused on the best solutions for the client and the family.

Pre-Admission Counseling - At St Anne's Home, our drug rehab program helps addicts break free from both the physical afflictions of substance abuse as well as the physiological effects. We treat all kinds of substance addictions, including alcohol, heroin, cocaine, methamphetamine, huffing gas, prescription medication, and marijuana addiction. Pre-Admission Counseling with a trained addiction counselor helps potential clients develop a more complete understanding of their addiction, the treatment programs offered by St Anne's Home, and the required behaviors demanded from each client during the treatment process.

After-Care Counseling - St Anne's offers an After-Care Counseling program designed to assist those who either have relapsed or are concerned they may relapse. It is staffed by professionals who will assist in identifying the core problems that have triggered relapse and will work with the client to create a recovery plan designed to facilitate lasting sobriety.

St. Anne's counseling sessions are available for $50 per 50-minute session, plus a $12 drug screen charge. Clients may also elect to participate in After-Care Counseling after they graduate from the facility, by making appointments and paying the same fee listed above. Family counseling sessions are also available for $50 prices. All the above options can be very beneficial in helping the client in their recovery. Call 205-933-2402 to set up an appointment.
Hours: 8AM-4:30PM, Mon-Fri
Services: Donations-Clothing; Donations-Furniture; Drug Abuse; Drug Treatment; Halfway House; Housing, Transitional; Women;
Fees: If not qualified for food stamp program the fee is $139 per month; out of s
Is this treatment center really free?
Most of the listings on this website are free; however, we decided it would also be helpful for our visitors to see sliding scale treatment centers and low cost rehab centers for low income persons.