Auburn, Alabama
Free Rehab Centers
Home
»
Alabama Free Rehab Centers
» Auburn
Free Alcohol, Drug and other Rehab resources in Auburn, Alabama.

We help people take the first steps toward getting help for their drug and alcohol usage and having drug-free lifestyles. To contact an alcohol/drug abuse counselor, please call 1-800-780-2294

Finding hard to locate resources for assistance with alcohol, drug and other rehab related problems is what FreeRehabCenters.com is all about. We scoured thousands of government and non profit resources to find the most affordable, free, and sliding scale resources. View our listings below.
---
Search Results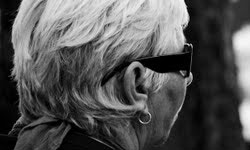 1300 Commerce Dr. Site 119
Auburn, AL - 36830
(334) 826-5811
* Congregate meals with transportation if needed from Lee Area Agency for the Aging* Homemaker services * Transportation for various needs that include doctor's visits, shopping, and other medical appointments* Daycare program See more
Email
Website
---
Area Treatment Centers
Due to the small number of rehab options in Auburn we have listed some area listings below. All are within 30 miles of Auburn.
2210 - B Gateway Drive
Opelika, AL - 36801
(334) 749-3445
Calls after 5pm are transferred to the Birmingham office and a crisis worker is contacted if needed.* Specializes in chemical dependency* Local outpatient drug and alcohol treatment for adults and adolescents * Inpatient drug and alcohol treatment for adults* Family Night - for adolescents and their family to learn how to support the recovery effort* Free on site consultation for hospitals, jails,... See more
Rehab Center Location: 4.78 miles from Auburn

Website
---
1415 Second Avenue
Opelika, AL - 36801
(334) 742-0777
Impatient drug rehabilitation program Counseling services... See more
Rehab Center Location: 6.23 miles from Auburn

---