Decatur, Alabama
Free Rehab Centers
Home
»
Alabama Free Rehab Centers
» Decatur
Free Alcohol, Drug and other Rehab resources in Decatur, Alabama.

We help people take the first steps toward getting help for their drug and alcohol usage and having drug-free lifestyles. To contact an alcohol/drug abuse counselor, please call 1-800-780-2294

Finding hard to locate resources for assistance with alcohol, drug and other rehab related problems is what FreeRehabCenters.com is all about. We scoured thousands of government and non profit resources to find the most affordable, free, and sliding scale resources. View our listings below.
---
Search Results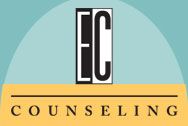 224 2nd Ave., SE
Decatur, AL - 35601
256-341-0811
The goal of the Enrichment Center is improve and enrich relationships. To this end, the Enrichment Center provides resources for both companies and individuals helping them face real world challenges in a healthier way.Enrichment Center Counseling offers a team of licensed therapists, who are See more
Website
---
Area Treatment Centers
Due to the small number of rehab options in Decatur we have listed some area listings below. All are within 30 miles of Decatur.
2227 Drake Avenue Suite 19
Huntsville, AL - 35805
(256) 881-1311
Outpatient treatment for opiate and opioid addiction. Methadone maintenance and detoxification. Eligibility:Adults 19 years + only, no minors 18 Year olds accepted if accompanied by a guardian Intake procedure:Walk In To Apply Call For Appointment ... See more
Rehab Center Location: 23.19 miles from Decatur

Website
---
600 St Clair Ave, Building #3
Huntsville, AL - 35801
256-551-0722
Family Services Center provides an array of anti-poverty and family strengthening programs in the greater Huntsville area, including affordable housing, homelessness prevention, job transportation, conflict resolution, financial literacy training, mental health & substance abuse counseling, and parenting support.Family Services Center is a 501(c)(3) non-profit commun... See more
Rehab Center Location: 24.56 miles from Decatur

Email
Website
---