Margate, Florida
Free Rehab Centers
Home
»
Florida Free Rehab Centers
» Margate
Free Alcohol, Drug and other Rehab resources in Margate, Florida.

We help people take the first steps toward getting help for their drug and alcohol usage and having drug-free lifestyles. To contact an alcohol/drug abuse counselor, please call 1-800-780-2294

Finding hard to locate resources for assistance with alcohol, drug and other rehab related problems is what FreeRehabCenters.com is all about. We scoured thousands of government and non profit resources to find the most affordable, free, and sliding scale resources. View our listings below.
---
Search Results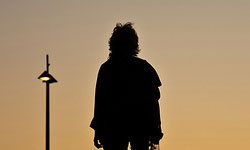 441 South State Road 7 Suite# 5
Margate, FL - 33068
(954) 972-3232
Service DescriptionRESTRICTED REFERRAL: COURT - Provides DUI mandated counseling, criteria set by DUI schools. Counseling provided by a therapist specializing in substance abuse. Group counseling and alcohol and drug assessments for probation also available.Hours of operation Intakes available Wedne See more
---
Area Treatment Centers
Due to the small number of rehab options in Margate we have listed some area listings below. All are within 30 miles of Margate.
220 SW Second Street
Pompano Beach, FL - 33060
(954) 941-9828
The Adolescent Therapeutic Community component provides behavioral healthcare services 365 days a year on a twenty-four (24) hours, seven (7) days per week basis. The residential facility has a 24 bed capacity to treat substance abuse adolescents. The treatment to male adolescents and their families as identified of having substance abuse problems. The program addresses substance ab... See more
Rehab Center Location: 0.39 miles from Margate

Website
---
400 SW Second Street
Pompano Beach, FL - 33060
(954) 781-1400
Service DescriptionProgram serves those who have completed substance abuse treatment (either in or out patient) to continue to receive supervision and guidance in once per week group therapeutic group sessions Hours of operationMonday, Tuesday, Wednesday, Friday 6pm-9pmFees chargedSelf-Pay/Full; $1000 (Department o... See more
Rehab Center Location: 0.52 miles from Margate

Website
---
817 North Dixie Highway
Pompano Beach, FL - 33060
(954) 785-8285
Service DescriptionProvides mental health evaluation and counseling, child development services, child abuse information, education and support, prevention, intervention and treatment of substance abusers and their families; support services for special needs children (i.e., foster care); anger management; domestic violence and parenting education. Apply for Medicaid, foo... See more
Rehab Center Location: 0.53 miles from Margate

Email
Website
---
380 SW 12th Avenue
Pompano Beach, FL - 33069
(954) 782-9774
Service DescriptionProvides enhanced Methadone Pharmaco Replacement Therapy for opiate/opioid (Heroin) addiction and the prevention of HIV/Aids, Hepatitis and other STD's among intravenous drug users (IVDU's). Hours of operationMonday-Friday 5:30am-2pm; Saturday and Sunday 6am-9amFees charged Self-Pay/Full, Self-Pa... See more
Rehab Center Location: 1.07 miles from Margate

Website
---
1001 NW 6th Avenue Suite 4
Pompano Beach, FL - 33060
(954) 735-5068
Service DescriptionProvides affordable housing to individuals and families. Must earn at least $18,000 for a 2-bedroom apartment and be responsible for all utilities. Hours of OperationMonday-Friday 9am-5pmFees Charged Self-Pay/Full; $548-$650 per month for 2-bedroom apartmentIntake Procedure... See more
Rehab Center Location: 1.50 miles from Margate

Website
---