New Roads, Louisiana
Free Rehab Centers
Home
»
Louisiana Free Rehab Centers
» New Roads
Free Alcohol, Drug and other Rehab resources in New Roads, Louisiana.

We help people take the first steps toward getting help for their drug and alcohol usage and having drug-free lifestyles. To contact an alcohol/drug abuse counselor, please call 1-800-780-2294

Finding hard to locate resources for assistance with alcohol, drug and other rehab related problems is what FreeRehabCenters.com is all about. We scoured thousands of government and non profit resources to find the most affordable, free, and sliding scale resources. View our listings below.
---
Search Results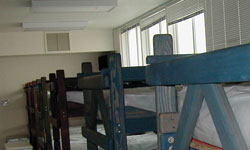 282 Hospital Road, Suite A
New Roads, LA - 70760
(225) 638-7663
Location services description: Substance abuse treatment. Treatment received at location: Outpatient, Partial hospitalization/day treatment Types of patients treated: See more
Website
---
Area Treatment Centers
Due to the small number of rehab options in New Roads we have listed some area listings below. All are within 30 miles of New Roads.
685 Louisiana Avenue
Port Allen, LA - 70767
(225) 342-7525
Location services description: Substance abuse treatment. Treatment received at location: Outpatient Types of patients treated:... See more
Rehab Center Location: 22.37 miles from New Roads

---
1231 Laurel Street
Baton Rouge, LA - 70802
(225) 344-6345
Location services description: Substance abuse treatment, Halfway house. Treatment received at location: Residential short-term treatment (30 days or less), Residential long-term treatment (more than 30 days) Types of patients treated: DUI/DWI offenders... See more
Rehab Center Location: 24.10 miles from New Roads

Website
---
1819 Florida Boulevard
Baton Rouge, LA - 70802
(225) 389-3325
Location services description: Substance abuse treatment, Detoxification. Treatment received at location: Residential short-term treatment (30 days or less), Outpatient Types of patients treated: Persons with HIV/AIDS... See more
Rehab Center Location: 24.45 miles from New Roads

Website
---
4615 Government Street, Building 2
Baton Rouge, LA - 70806
(225) 925-6196
Location services description: Substance abuse treatment. Treatment received at location: Outpatient Types of patients treated: Adolescents, Persons with co-occurring mental and substance abuse disorders, Women... See more
Rehab Center Location: 25.83 miles from New Roads

Website
---