Denton, Texas
Free Rehab Centers
Home
»
Texas Free Rehab Centers
» Denton
Free Alcohol, Drug and other Rehab resources in Denton, Texas.

We help people take the first steps toward getting help for their drug and alcohol usage and having drug-free lifestyles. To contact an alcohol/drug abuse counselor, please call 1-800-780-2294

Finding hard to locate resources for assistance with alcohol, drug and other rehab related problems is what FreeRehabCenters.com is all about. We scoured thousands of government and non profit resources to find the most affordable, free, and sliding scale resources. View our listings below.
---
Search Results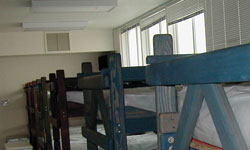 621 Londonderry Lane
Denton, TX - 76205
(940) 483-0644
Methadone MaintenanceDetox ServicesDrug and Alcohol RehabilitationMethadone DetoxificationOutpatient Rehabilitation See more
---
Area Treatment Centers
Due to the small number of rehab options in Denton we have listed some area listings below. All are within 30 miles of Denton.
914 Country Club Road
Argyle, TX - 76226
(940) 464-7222
Residential Program Services:Detoxification, Residential Substance Abuse Treatment Facilities, Sexual/Love Addiction Counseling for Sexual/Love Addiction. The Mission of Sante Center for Healing is to address addictive behaviors and associated con... See more
Rehab Center Location: 5.97 miles from Denton

Website
---
966 N Garden Ridge Boulevard Suite 560
Lewisville, TX - 75077
(800) 378-4435
About this FacilityLocated north of Dallas, the Lewisville Outpatient and Prevention program treats teens in the early stages of substance abuse and provides step-down care for adolescents completing residential treatment. Our young clients learn to control anger and compulsive behavior, rebuild self-esteem, and make positive choices. We also offer adult outpatient ... See more
Rehab Center Location: 12.37 miles from Denton

Email
Website
---
2309 Virginia Parkway #200
McKinney, TX - 75071
(972) 542-4144
HoursMonday- Friday 5:30am-2:00pm Saturday 7:00am-9:00am We provide professionally supervised Methadone maintenance and medical withdrawal as a licensed Narcotic Treatment Program. As such, MedPro Treatment Centers provides comprehensive rehabilitation services for persons who are dependent on narcotics.&... See more
Rehab Center Location: 22.65 miles from Denton

Website
---
3021 Gateway Dr.
Irving, TX - 75063
(800) 383-4673
Provides outpatient referrals for Christian psychiatric and substance abuse treatment. Offers free clinical assessments 24 hours a day.... See more
Rehab Center Location: 23.71 miles from Denton

Website
---
16539 Addison Road
Addison, TX - 75001
(214) 942-8808
Location services description: Substance abuse treatment. Treatment received at location: Outpatient Types of patients treated: Criminal justice clients... See more
Rehab Center Location: 23.94 miles from Denton

Website
---