About Denver CARES Detoxification and Drug and Alcohol Rehabilitation
May be able to provide sliding fee scale treatment.
Please call for questions. Denver CARES Detoxification and Drug and Alcohol RehabilitationOutpatient Behavioral Health Services offers Comprehensive Addictions Rehabilitation and Evaluation Services (CARES) for treatment of non-opiate drug and alcohol substance use disorders.
Patients are required to complete a comprehensive substance abuse evaluation and may be referred for treatment through the drug courts or probation, by Denver CARES, health care providers, or by self-referral.


Denver CARES Detox:
Comprehensive Addictions Rehabilitation and Evaluation ServicesDenver CARES is a 100-bed, non-medical, clinically managed treatment facility, whose mission (is) to provide a safe detoxification for public inebriates, and to provide assessment, education, motivational counseling, and residential treatment.
Denver CARES operates 24/7, with a staff of registered nurses, behavioral health technicians, addiction counselors, and licensed mental health clinicians.
Treatment Program & ServicesEmergency Service PatrolDenver CARES operates an emergency service patrol (ESP), which picks up public inebriates throughout the City of Denver and safely transports them to CARES.
The ESP responds to police requests, community calls, Denver Health Medical Center Emergency Department, and also regularly travels established routes.
The ESP responds to more than 10,000 calls annually.
Detoxification ServicesDenver CARES provides non-medical, clinically managed detoxification from alcohol and drugs in a clean and safe environment.
All clients are provided sleeping accommodations and well-balanced meals during their stay.
Licensed mental health clinicians and certified addiction counselors provide initial education and counseling regarding addiction and recovery, and treatment referrals are provided to all clients.
Residential TreatmentDenver CARES provides transitional residential rehab treatment for substance dependent men and women.
Length of stay varies from 45-90 days.
Services include individual and group counseling, alcohol and drug education, relapse prevention, life skills training, access to 12-step support group meetings, and referrals to ongoing social services.
Clients completing residential treatment are referred to outpatient and aftercare services.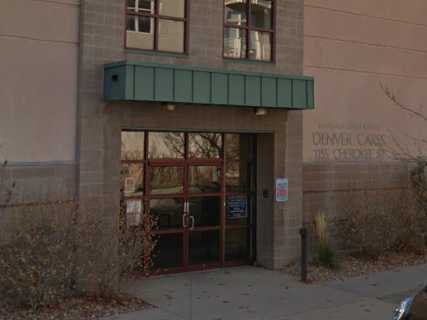 Is this treatment center really free?
Most of the listings on this website are free; however, we decided it would also be helpful for our visitors to see sliding scale treatment centers (which are based on your income and you can qualify for free treatment) and low cost rehab centers for low income persons.