Quincy, Florida
Free Rehab Centers
Home
»
Florida Free Rehab Centers
» Quincy
Free Alcohol, Drug and other Rehab resources in Quincy, Florida.

We help people take the first steps toward getting help for their drug and alcohol usage and having drug-free lifestyles. To contact an alcohol/drug abuse counselor, please call 1-800-780-2294

Finding hard to locate resources for assistance with alcohol, drug and other rehab related problems is what FreeRehabCenters.com is all about. We scoured thousands of government and non profit resources to find the most affordable, free, and sliding scale resources. View our listings below.
---
Search Results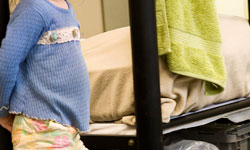 305 West Crawford Street
Quincy, FL - 32351
(850) 627-3599
Location services description: Substance abuse treatment. Treatment received at location: Outpatient Types of patients treated: See more
Website
---
Area Treatment Centers
Due to the small number of rehab options in Quincy we have listed some area listings below. All are within 30 miles of Quincy.
603 North Martin Luther King Boulevard
Tallahassee, FL - 32301
(850) 561-0717
Location services description: Substance abuse treatment. Treatment received at location: Outpatient Types of patients treated: Criminal justice clients... See more
Rehab Center Location: 20.16 miles from Quincy

Website
---

Tallahassee, FL - 32306
(850) 645-4868
The FSU Department of Health Promotion and Nutrition Services offers a resource library, brochures and posters, presentations and peer health education. Volunteer Peer Educators sponsor health and wellness programs, including STAR (Students Teaching Alcohol Responsibility). Other areas addressed are nutrition, smoking cessation, sexual health and STDs, HIV testing, general health education and min... See more
Rehab Center Location: 20.26 miles from Quincy

Email
Website
---
1005 Washington Street
Bainbridge, GA - 31717
(800) 715-4225
Outpatientaftercare Assessments Dual diagnosis Partial Hospitalization... See more
Rehab Center Location: 21.45 miles from Quincy

---
1030 E. Lafayette Street
Tallahassee, FL - 32301
(850) 878-2196
RADAR network state center Provides information and referrals for substance abuse treatment in Florida... See more
Rehab Center Location: 21.50 miles from Quincy

Email
Website
---
814 West Street
Bainbridge, GA - 31717
(229) 246-2579
Sun @ 3pm, Mon @ 8pm, Tues @ 12:00 Noon, Wed @ 6:30pm& 8pm, Thurs @ 12:00 Noon... See more
Rehab Center Location: 21.63 miles from Quincy

---