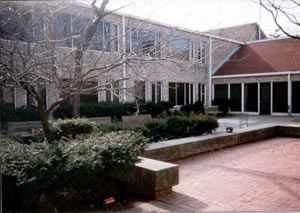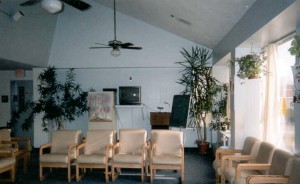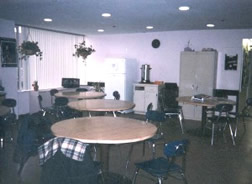 The South Beach Addiction Treatment Center (SBATC) opened in January 1975 and has consistently, effectively and efficiently served the people of Staten Island and South Western Brooklyn. SBATC is a 30 bed facility, providing short term inpatient rehabilitation to men and women who are suffering from specific physical, psychological, social and spiritual symptoms associated with addiction.

SBATC is licensed by OASAS and accredited by the Commission on Accreditation of Rehabilitation Facilities (CARF).

Criteria for Admission

    The individual appears to be in need of inpatient chemical dependency services.
    The individual appears not to be in need of a higher level of care.
    The individual is unable to participate in or comply with treatment outside of a 24 hour structured treatment setting based on one or more of the following:
        a living environment not conducive to recovery,
        physical or mental complications and co-morbidities requiring medical management,
        a lack of judgment, insights, and motivation such as to require 24 hour supervision.
    Final admission decisions are always made by the ATCs medical director in compliance with utilization review standards.
    Individual must reside in catchment area (county covered by ATC) listed in directory.
    The individual must be at least 18. Under special circumstances, a person under 18 may be admitted. Please contact your local ATC for details
    Fees based on Individual's ability to pay (No individuals denied access based on inability to pay)

Special Note:  This is a tobacco free facility.  Nicotine Replacement Therapy is offered.

Services

    All treatment is planned to respond to each individual, based upon the strengths, needs, and problems of the person. Length of stay is based on individual needs of the person served and can vary between 2 and 6 weeks.
    A counselor is assigned to each person upon their admission to the ATC. In addition to medical services, group counseling, recreational services, education about the disease of addiction and other specialized services, individual counseling is scheduled regularly throughout the persons stay.
    After assessment, the patient is assigned to a program of counseling and therapy which is developed in consultation with the patient. This treatment plan is reviewed by the individual, counselor and treatment team on a regular basis to ensure that the services provided are the most effective.
    Treatment may include:
        Individual Counseling
        Group Counseling
        Family Counseling
        Special Issue Groups (Relapse, HIV, Gender, Dual Focus, Anger Management, etc.)
        Experiential Groups
        Educational Lectures
        Self-Help Meetings
        Medical Services
        Psychiatric and Psychological Consultation, as needed
        Activity Therapy
        Aftercare Planning
    The Alumni and other volunteers provides a host of valuable services to the facility and its patients. This includes transporting patients to outside self-help meetings and drug-free functions, providing support to discharged patients, assisting with recreation and leisure time activities, and providing assistance to staff in carrying out clinical activities.




Is this treatment center really free?
Most of the listings on this website are free; however, we decided it would also be helpful for our visitors to see sliding scale treatment centers and low cost rehab centers for low income persons.