Clinton, Ohio
Free Rehab Centers
Home
»
Ohio Free Rehab Centers
» Clinton
Free Alcohol, Drug and other Rehab resources in Clinton, Ohio.

We help people take the first steps toward getting help for their drug and alcohol usage and having drug-free lifestyles. To contact an alcohol/drug abuse counselor, please call 1-800-780-2294

Finding hard to locate resources for assistance with alcohol, drug and other rehab related problems is what FreeRehabCenters.com is all about. We scoured thousands of government and non profit resources to find the most affordable, free, and sliding scale resources. View our listings below.
---
Search Results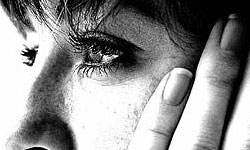 6694 Taylor Rd
Clinton, OH - 44216
(330) 825-5202
Chemical dependency treatment programs: Long & short-term residential, non-intensive outpatient, suboxone outpatient, long term maintenance, drug testing, assessments, and treatment planning.Who qualifies:Residential treatment for adult males ages 18-60. Outpatient treatment available for adult See more
---
Area Treatment Centers
Due to the small number of rehab options in Clinton we have listed some area listings below. All are within 30 miles of Clinton.
3445 South Main Street
Akron, OH - 44319
330.245.1041
The Day Treatment program is for youth in need of intensive mental health services in coordination with academic instruction. Programs Co-Ed Residential Treatment Day Treatment Treatment Foster Care In-Home Family Stability Program (limited entry) Respite Care Crisis Assessment Services &nb... See more
Rehab Center Location: 5.52 miles from Clinton

Website
---
3445 South Main Street
Akron, OH - 44319
(330) 644-4095
Location services description: Substance abuse treatment. Treatment received at location: Residential long-term treatment (more than 30 days) Types of patients treated: Women, Men... See more
Rehab Center Location: 5.52 miles from Clinton

Website
---
921 Sherman Street
Akron, OH - 44311
(330) 374-9425
Oriana House began as an independent, non-profit community corrections agency in 1981 with a primary focus of helping the criminal justice system deal with driving-while-intoxicated offenders. Today, Oriana House encompasses more than 25 programs that provide a sanction while assisting offenders in developing the skills they need to become productive members of the community.Secure ... See more
Rehab Center Location: 9.00 miles from Clinton

Website
---
838 Coburn Street
Akron, OH - 44311
(330) 434-4141x
Location services description: Substance abuse treatment. Treatment received at location: Outpatient Types of patients treated: Persons with co-occurring mental and substance abuse disorders, Pregnant/postpartum women, Women... See more
Rehab Center Location: 9.16 miles from Clinton

Website
---
1621 Flickinger Road
Akron, OH - 44312
(330) 375-1300
Adult Residential Treatment Facilities, Comprehensive Outpatient Substance Abuse Treatment, Inpatient Substance Abuse Treatment Facilities, Physical Therapy, Residential Substance Abuse Treatment Facilities, Substance Abuse Counseling, Substance Abuse Day Treatment... See more
Rehab Center Location: 9.59 miles from Clinton

---